The fishing contest takes place on Sundays at 3:00pm server time. Although Angler Fisher SAYS its from 3-4pm, this is
NOT
true as of this post 11/11/13. It's a little misleading and VERY hard to complete within the 200/200 limit. You need to be very lucky.
Accomplishing a 200/200 fishing daily max, you can either AFK fish or manual fish. It takes 6+ hours to complete 200/200 when AFK fishing and about 2 hours to do it manually. I waited for 3:00pm server time to maximize my fishing run for the contest.
This is what I ended up with...(not enough to win anything)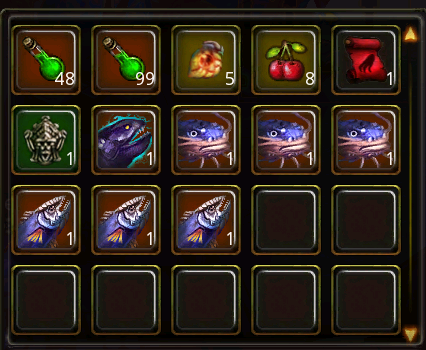 Here are the prizes and rewards for the contest.
Orange Pet Chest: x3 Abyss Cod, x3 Dragon Mullet, x3 Catfish Rex
Blue Pet Chest: x2 Abyss Cod, x2 Dragon Mullet, x2 Catfish Rex
Orange Pet Amulet: x5 Abyss Cod
Orange Pet Amulet: x5 Dragon Mullet
Orange Pet Amulet: x5 Catfish Rex
Here's the kicker. I caught most of my Orange Fish in the first hour, from 3:00pm to 4:00pm. Doing it manually, I got 115/200 from 3:00-4:00pm (the contest window). So, thinking that contest was over, I resumed fishing and caught 1 more Orange Fish in about 45 minutes, then maxed at 200/200. I thought it was odd that I caught an Orange Fish AFTER the contest ended, according to Angler Fisher.
So then I logged onto alt around 4:45pm (45 minutes AFTER the contest ended) and AFK fished. A few hours later, I saw THIS in her inventory... WTF??? I caught a bunch of Orange Fish!!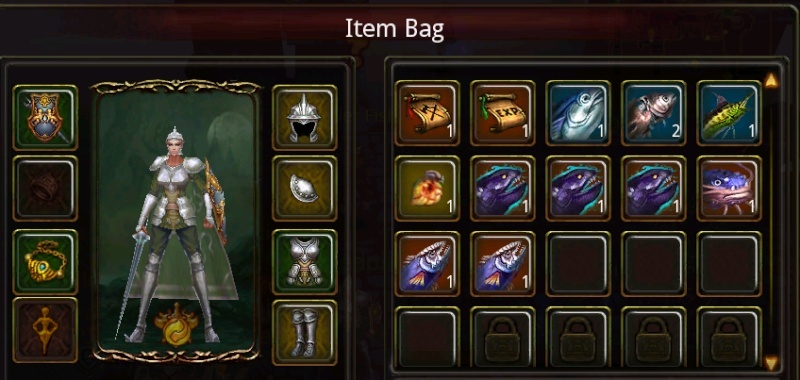 So in summery, I don't know how long the contest actually lasts but one things for sure, getting the prizes with a 200/200 window is tuff to do....but I'm gonna keep trying because I want those
pet chests!!!
Admin




Posts

: 87


Join date

: 2013-10-24


Location

: Orange County, CA



Caught some Orange fish last night around 8:00-9:00pm. /shrug. This contest is so whack.
Admin




Posts

: 87


Join date

: 2013-10-24


Location

: Orange County, CA





Similar topics
---
Permissions in this forum:
You
cannot
reply to topics in this forum